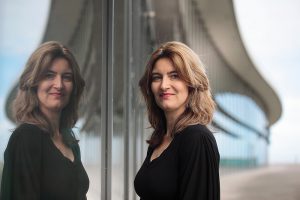 Mechthild Sommer gewann zahlreiche nationale Wettbewerbe und wirkte seit 1989 im Chamber Orchestra of Europe mit und arbeitete mit Claudio Abbado, Nikolaus Harnoncourt, Sandor Vegh u.a. Darüber hinaus musiziert sie mit dem Ensemble Modern, sowie als Stimmführerin in der Deutschen Kammerphilharmonie Bremen.
Seit ihrer frühen Jugend konzertiert Mechthild Sommer im In- und Ausland, verfolgt regelmäßig solistische und kammermusikalische Tätigkeiten, verbunden mit zahlreichen Rundfunk- und Fernsehaufnahmen.
Auch als Pädagogin machte sie sich einen Namen u.a. am Conservatore Simon Bolivar in Caracas (Venezuela), sowie an der Indiana University School of Music in Bloomimgton/USA.